International Zero Waste Day
Published on: 30-Mar-2023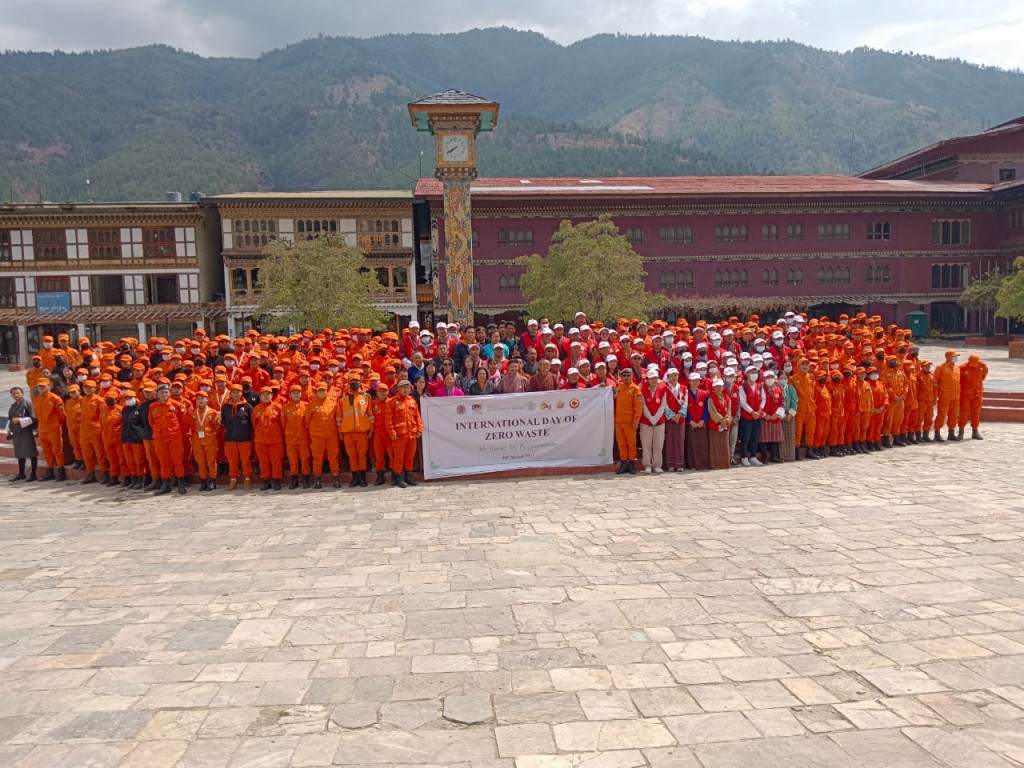 The Department of Environment and Climate Change (erstwhile NECS) under the Ministry of Energy and Natural Resources in collaboration with Thimphu Thromde and Dzongkhag Administration, Bhutan Red Cross Society, Taxi Association of Bhutan, Desuung Office, Guide Association of Bhutan and Tourism Council of Bhutan marked the first ever International Zero Waste Day with a cleaning campaign in the Thimphu Throm today.
On 14 December 2022, the United Nations General Assembly proclaimed March 30 as the International Day of Zero Waste to promote sustainable consumption and production patterns, supporting the shift towards circularity, and raising awareness about how zero-waste initiatives can contribute to the 2030 agenda for Sustainable Development. The waste industry contributes significantly to the triple planetary crisis of climate change, biodiversity loss, and pollution. The adoption of zero-waste initiatives aims to promote sound waste management and waste prevention, thus addressing the triple planetary crisis and improving health and well-being.
Thanking everyone for your participation today!